THE MOST FLEXIBLE TIMES TO MEET YOUR NEEDS.
Monday through Friday, there are many structured WOD times to choose from that will fit into your schedule. For early risers, the 5am will get you out by 6. The last WOD starts at 6pm which is perfect after a long day of work. Plus, Saturdays are fun times to get to know one another with special Team WODs. And, every Saturday 9am WOD is free and open to guests. So bring a friend!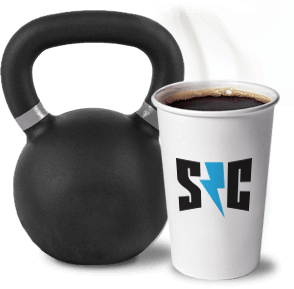 TRY US FREE EVERY SATURDAY.
9am Fun Team Workouts & Always Free Coffee!
A great way to try us.
Drop-ins welcome.

Full Sixty Minute Classes

CrossFit Level Two Training

Open Gym to Fit Your Schedule

Rockford's Largest CrossFit Gym

Unlimited CrossFit Classes
We know that starting CrossFit can be an intimidating idea for some. But rest easy, every new member starts with our Fundamentals Classes.
These 6 sessions provide you a 1-on-1 (or 1-on-2, if you bring that friend) opportunity to learn the basics of CrossFit, and get a feel for the community at Supercell. During the Fundamentals Classes you will see how the Workout Of the Day (WOD) is structured, and experience how the coaches modify each movement to match your ability level. Many of the movements will be familiar, like push-ups, sit-ups and squats, some may be new, like burpees, wall-balls, and thrusters. But we guarantee that you will leave our Box after each class feeling exhausted and enthralled. You will graduate Fundamentals with a better understanding of CrossFit, our community and yourself.